Symbiote
(Q)
Cooldown: 4 seconds
Assist another allied Unit or Combat Structure, allowing you to shield them and use new Abilities.

Cannot be used on another Hero's Summons.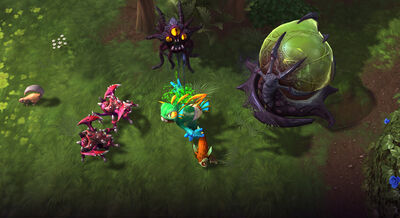 Patch changes
Edit
Ad blocker interference detected!
Wikia is a free-to-use site that makes money from advertising. We have a modified experience for viewers using ad blockers

Wikia is not accessible if you've made further modifications. Remove the custom ad blocker rule(s) and the page will load as expected.