See also: List of StarCraft elements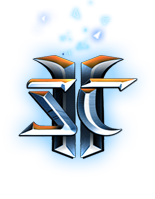 StarCraft is a major Blizzard Entertainment franchise, and one of those represented in Heroes of the Storm.
StarCraft is a science-fiction real-time strategy series. The series revolves around three species fighting for dominance centuries in the future in a distant part of the Milky Way galaxy known as the Koprulu sector. These species are the terrans (human exiles from Earth), the zerg (an insectoid hive-mind race), and the protoss (a psychic, technologically advanced species). Each of these species are further divided into various factions. In addition to its games, the series possesses various forms of expanded universe material.
Visually, StarCraft's art style is set between the "comic style" of the Warcraft series and the more realistic style of the Diablo series.[1]
Multiverse
Edit
There seems to exist a version of the StarCraft universe within the Nexus. A number of Heroes from other franchises are from here.
References
Edit
External links
Edit
See StarCraft Wiki for more lore on elements and heroes from the StarCraft franchise