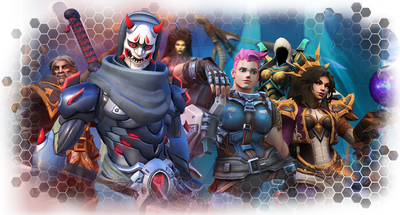 The Nexus Challenge starts November 15, 2016 and lasts until January 4, 2017. Players and their friends will be able to unlock an epic set of in-game loot in both Heroes of the Storm and Overwatch just by playing Heroes together.
Play at least 15 Heroes of the Storm games in Co-op vs. AI, Quick Match, Unranked Draft, or Ranked Play modes
15 games
30 games
Patch changes
Edit
External links
Edit
Ad blocker interference detected!
Wikia is a free-to-use site that makes money from advertising. We have a modified experience for viewers using ad blockers

Wikia is not accessible if you've made further modifications. Remove the custom ad blocker rule(s) and the page will load as expected.