Mirror Image
(Q)
Cooldown: 18 seconds
Create 2 Mirror Images that deal 25% of your damage and have 50% of your current Health. Images last up to 18 seconds, and only two can be active at any one time.

Mirror Image will remove most negative effects from Samuro.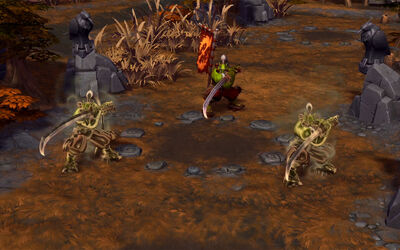 Patch changes
Edit
Ad blocker interference detected!
Wikia is a free-to-use site that makes money from advertising. We have a modified experience for viewers using ad blockers

Wikia is not accessible if you've made further modifications. Remove the custom ad blocker rule(s) and the page will load as expected.