Living Bomb
(W)
Mana: 50
Cooldown: 10 seconds
Deal 40 (+4% per level) damage over 3 seconds to an enemy, then they explode dealing 200 (+4% per level) damage to all nearby enemies, spreading Living Bomb to all nearby enemy Heroes not already affected by it. Verdant Spheres makes this Ability cost no Mana and have no cooldown.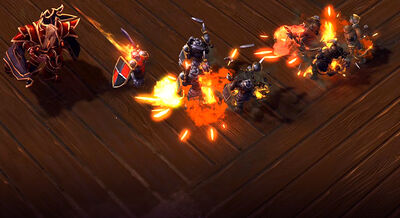 Patch changes
Edit
Ad blocker interference detected!
Wikia is a free-to-use site that makes money from advertising. We have a modified experience for viewers using ad blockers

Wikia is not accessible if you've made further modifications. Remove the custom ad blocker rule(s) and the page will load as expected.