This has been removed from Heroes of the Storm.

The title of this article is conjectural. The subject has no canonical name.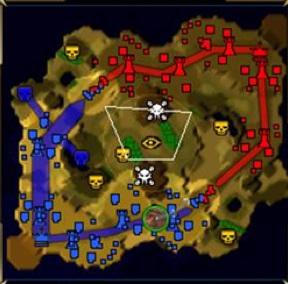 A "Lane Strength" battleground was pitched for Heroes of the Storm in/by September, 2012. It appeared based on a standard hero brawler arena, with two lanes and a central area for jungling.[1]
References
Edit
Ad blocker interference detected!
Wikia is a free-to-use site that makes money from advertising. We have a modified experience for viewers using ad blockers

Wikia is not accessible if you've made further modifications. Remove the custom ad blocker rule(s) and the page will load as expected.