Holo Decoy
(E)
Mana: 50
Cooldown: 15 seconds
Create a Decoy for 5 seconds that appears to attack enemies. Using this Ability does not break Cloak.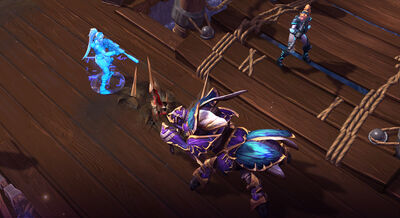 Holo Decoy is able to pick up coins, seeds, and skulls for Nova and thus allows a safer way to steal.
They can use basic attacks against monsters and mercenaries. After learning

Lethal Decoy

, can use basic attacks against minions.
Patch changes
Edit
Ad blocker interference detected!
Wikia is a free-to-use site that makes money from advertising. We have a modified experience for viewers using ad blockers

Wikia is not accessible if you've made further modifications. Remove the custom ad blocker rule(s) and the page will load as expected.