Haymaker
[Heroic Ability]
Mana: 80
Cooldown: 40 seconds
Stun target enemy Hero, and wind up a punch dealing 332 (+4% per level) damage and knocking the target back, hitting enemies in the way for 332 (+4% per level) damage and knocking them aside.
Tier 4 (Hero Level 10)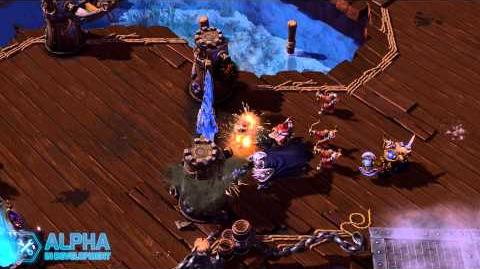 Patch changes

Edit
 (Patch April 19, 2016) Note: Players will no longer occasionally become locked out of issuing further commands to their Hero after being hit by Muradin's Haymaker with the Grand Slam Talent.
 (Patch April 12, 2016) Note: Damage dealt to secondary targets increased from 25% to 100% damage of Haymaker's primary target damage.
 (Patch October 6, 2015) Note: Haymaker has received improvements which should help it feel more responsive to cast.
Ad blocker interference detected!
Wikia is a free-to-use site that makes money from advertising. We have a modified experience for viewers using ad blockers

Wikia is not accessible if you've made further modifications. Remove the custom ad blocker rule(s) and the page will load as expected.