Garrote
(E)
Energy: 30
Cooldown: 1 seconds
Garrote an enemy, dealing 20 (+4% per level) damage instantly, an additional 140 (+4% per level) damage over 7 seconds, and silencing them for 2.5 seconds.

Awards 1 Combo Point.

Unstealth: Eviscerate
High damage finishing move.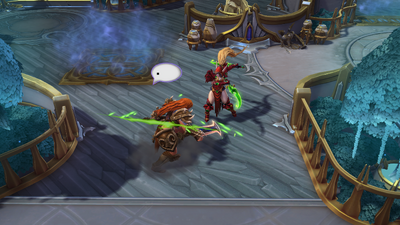 If Valeera is Vanished for 3 seconds, this ability has 5 range and teleports Valeera behind her target.
Patch changes
Edit