Deadly Reach
(E)
Mana: 50
Cooldown: 10 seconds
Your next Basic Attack increases your Attack Speed and Attack Range by 100% for 2 seconds.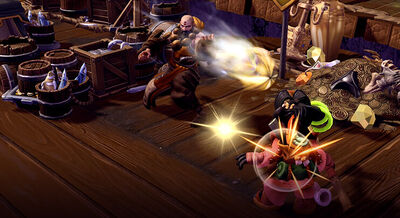 Patch changes
Edit
 (Patch June 13, 2017) Note: Duration bars for Echo of Heaven and Deadly Reach will now appear simultaneously if both are active at once.
 (Patch January 24, 2017) Note: Fixed an issue that could prevent Kharazim from automatically acquiring a new target after activating Deadly Reach outside of his attack range.