Blizzard
(W)
Mana: 90
Cooldown: 15 seconds
Bombard an area with 3 waves of ice, dealing 142 (+4% per level) damage each. Damaged enemies are Chilled.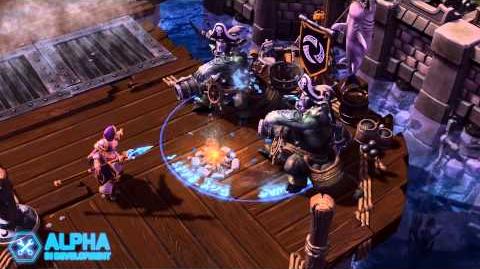 Patch changes
Edit
 (Patch July 12, 2016) Note: Increased the number of waves from 2 to 3; Reduced damage from 167 to 142; Increased Mana cost from 75 to 90.; Casting Blizzard while hidden within a Shrub will no longer prevent players who are outside that shrub from seeing its visual effects.
Ad blocker interference detected!
Wikia is a free-to-use site that makes money from advertising. We have a modified experience for viewers using ad blockers

Wikia is not accessible if you've made further modifications. Remove the custom ad blocker rule(s) and the page will load as expected.