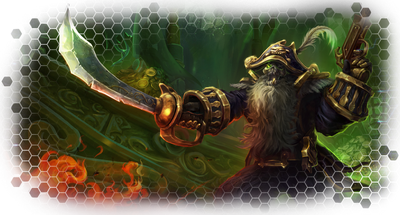 This Heroes Brawl is the first battleground to feature attack/defend style mechanics and introduces asymmetrical gameplay to Heroes of the Storm. On Blackheart's Revenge, only one team has a Core. They must gather cannonballs, load them into the cannons located around the docks, and fire on the ship in hopes of sending Blackheart to a watery grave. Defenders must assist the ghost pirate in his siege by stopping the attacking team from collecting enough cannonballs to sink the ship before it reaches its destination.
Objectives

Edit
Kill enemy heroes: Prevent enemy Heroes from collecting Cannonballs and firing the Cannons at Blackheart's Ship.
OR
Protect Blackheart's Ship: Defend the Ship until it destroys the enemy Core at the docks.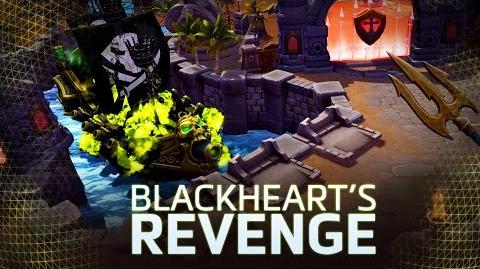 Patch changes

Edit
Ad blocker interference detected!
Wikia is a free-to-use site that makes money from advertising. We have a modified experience for viewers using ad blockers

Wikia is not accessible if you've made further modifications. Remove the custom ad blocker rule(s) and the page will load as expected.