This is from the
Diablo
universe.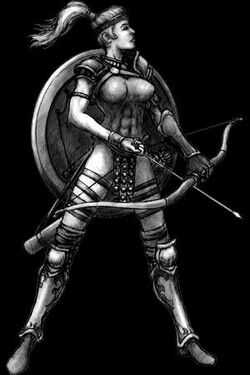 The Amazon is a hero from the Diablo franchise. She has been listed as a candidate for inclusion in Heroes of the Storm.[1][2] Currently there is possible overlap with Nova, due to Nova's Amazon skin, which could make implementing the hero difficult.[3]
References
Edit
↑ 2014-12-05, HEROES OF THE STORM AMA TRANSCRIPT. Blizzpro, accessed on 2014-12-07
↑ 2015-12-28, BlizzCon 2015 Heroes of the Storm Deep Dive Panel Transcript. Blizzplanet, accessed on 2016-01-01
↑ 2016-10-15, Heroes of The Storm Dev Discusses Cho'Gall Balance, Hero Design, And More!. The Escapist, accessed on 2016-10-15
Ad blocker interference detected!
Wikia is a free-to-use site that makes money from advertising. We have a modified experience for viewers using ad blockers

Wikia is not accessible if you've made further modifications. Remove the custom ad blocker rule(s) and the page will load as expected.